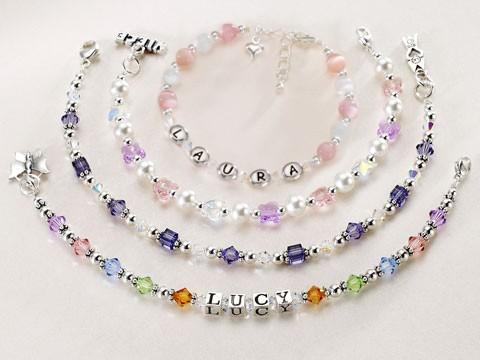 Custom Made Jewellery for Children and Adults.
Beautiful Personalised Jewellery Gifts from just £5.79!
Express Delivery in the UK.
View our Christmas Delivery timetable.

 We specialise in personalised jewellery gifts including: personalised bracelets with any name for girls and boys, Confirmation and Communion bracelets, Children's jewellery, Baby bracelets, Christening and Baptism jewellery, Birthstone jewellery, Ballet themed jewellery, Horse themed jewellery and Wedding jewellery. 
Our tiny ready engraved Sterling silver charms are a great way to personalise jewellery gifts!
Mothers bracelets are also one of our specialities and customised jewellery     for any special Mother, Sister, Niece, Grandma, friend, Godmother etc 
"I would highly recommend your services for quality, value and professionalism. Your website is well designed and attractive and makes it very easy to browse and order." Caitriona, Co Meath, Ireland.
 Join us on our facebook page.
More beautiful engravable charms including Pandora style charms available through our sister company Charming Engraving. Please visit www.charmingengraving.co.uk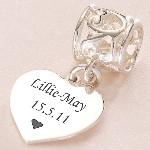 Our unique range of sympathy gifts and memorial jewellery can be found at www.someoneremembered.co.uk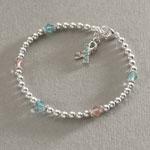 We accept Paypal and all major credit and debit cards.
Postage & Packing is FREE to all UK mainland addresses when you spend over £75!
Jewels 4 Girls is part of "Gifts to Remember Ltd"  UK registered company number 06722570.